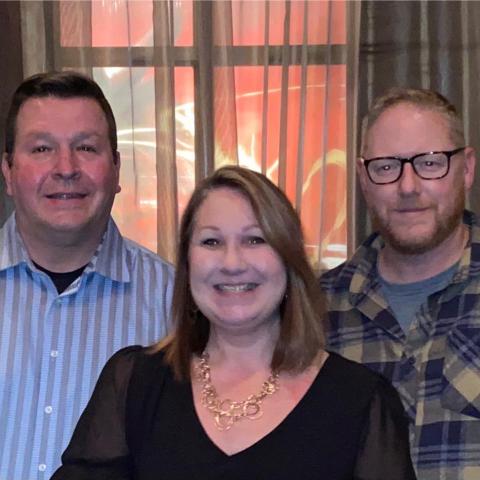 Clear View Inspection Group – leading home inspection company in Columbus, OH provides value service, quick information, and convenient scheduling to home buyers and sellers through its newly launched website.
Clear View Inspection Group, a leading value-driven home inspection company focused on delivering non-invasive inspection services to property buyers and sellers in Columbus, OH, is proud to announce the launch of its new website at https://www.clearviewinspectiongroup.com/. The site offers an exclusive package as well as individual service options that include home inspections, radon testing, termite inspections, and well testing, among other services.
The new website features a streamlined, modern design, easy user interface, high response rate, and improved functionality to detailed information to help clients make well-informed decisions about their home buying or selling needs.
Paired with experienced professionals, the team of licensed and certified home inspectors from Clear View Inspection Group allows home buyers and sellers to schedule online and have a smooth inspection process resulting in Peace of Mind. For more information, visit https://www.clearviewinspectiongroup.com/ where their services and information are available 24/7.
Owner and Lead Inspector Kevin Saunders, together with his team of pro home inspectors, are committed to providing client satisfaction and keeping a well-known "easy-to-do business with" reputation. Clear View Inspection Group has been helping Columbus, OH clients succeed in their buying or selling decisions for more than 15 years. Having proudly completed over 8,000 thorough home inspections, they are dedicated to providing nothing less than a superb experience to each website visitor.
The pros at Clear View Inspection Group handle home inspections, radon testing, termite inspections, septic inspections, well testing, and a 5-star package of services following NACHI prescribed and current industry standards. A detailed, easy-to-understand report will be delivered within 24-hours following the inspection.
Whether you're a buyer making a property investment, a seller hoping for a quick sale, or a realtor looking for a highly qualified inspection company, call Clear View Inspection Group today at (614) 560-4802 or Click to schedule online 24/7 right from our website!
Contact Info:
Name: Kevin Saunders
Email: Send Email
Organization:

Clear View Inspection Group

Address: 1416 Seiler Ct, Columbus, Ohio 43223, United States
Phone: +1-614-568-6625
Clear View Home Inspection is your Premier Columbus, OH Home Inspection Company | You'll get an Experienced Team who will help keep you from buying The Money Pit. We inspect properties of all ages, sizes, and types and will alert you to any and all health, safety, or maintenance issues of the property you're looking to buy.
Our goal is to make the inspection process go as smoothly as possible. We do this by providing a clear, concise, and easy to understand inspection report. This report will contain photos and a summary page, which is emailed to you within 24-hours of the inspection. Our thorough and knowledgeable inspectors are a great wealth of information and will make sure you always fully understand the scope of your inspection and the findings.
Clear View Inspection Group will be your home buying or selling advocate! We are committed to providing you with outstanding service and we follow high standards and give top-notch customer service. We're highly experienced and extremely thorough. If you're looking to buy or sell, we can help!
Call (614) 560-4802 Today or Click To Schedule Online 24/7 Right From Our Website
Clear View Inspection Group, Your Best Choice For Home Inspection Services!